Baling presses and barrel presses for drums and buckets
Each manufacturer is confronted with high quantities of waste. Plastic buckets, cans, barrels, plastic sacs, plastics etc. Since a long time Eskens Process Solutions is cooperating with the German recycling specialist HSM.
For every volume of waste they have the right solution. Here are some examples:
HSM FP 3000
With a pressing power of 270 kN the HSM FP 3000 is excellently suited for pressing light metal and rolled hoop barrels.
Low height and small footprint
Press ram with spikes for opening the barrels and collector tray for residual liquid
Enclosed on all sides with inspection window for safety and dust reduction
Membrane key-pad with LED for operator safety
Low-maintenance and durable electro-hydraulics
Explosion protected model as per EX II G cb IIB T3 available on request
Send us an e-mail for more information
or call +31 172 468046
or call (BE) +32 15 45 15 00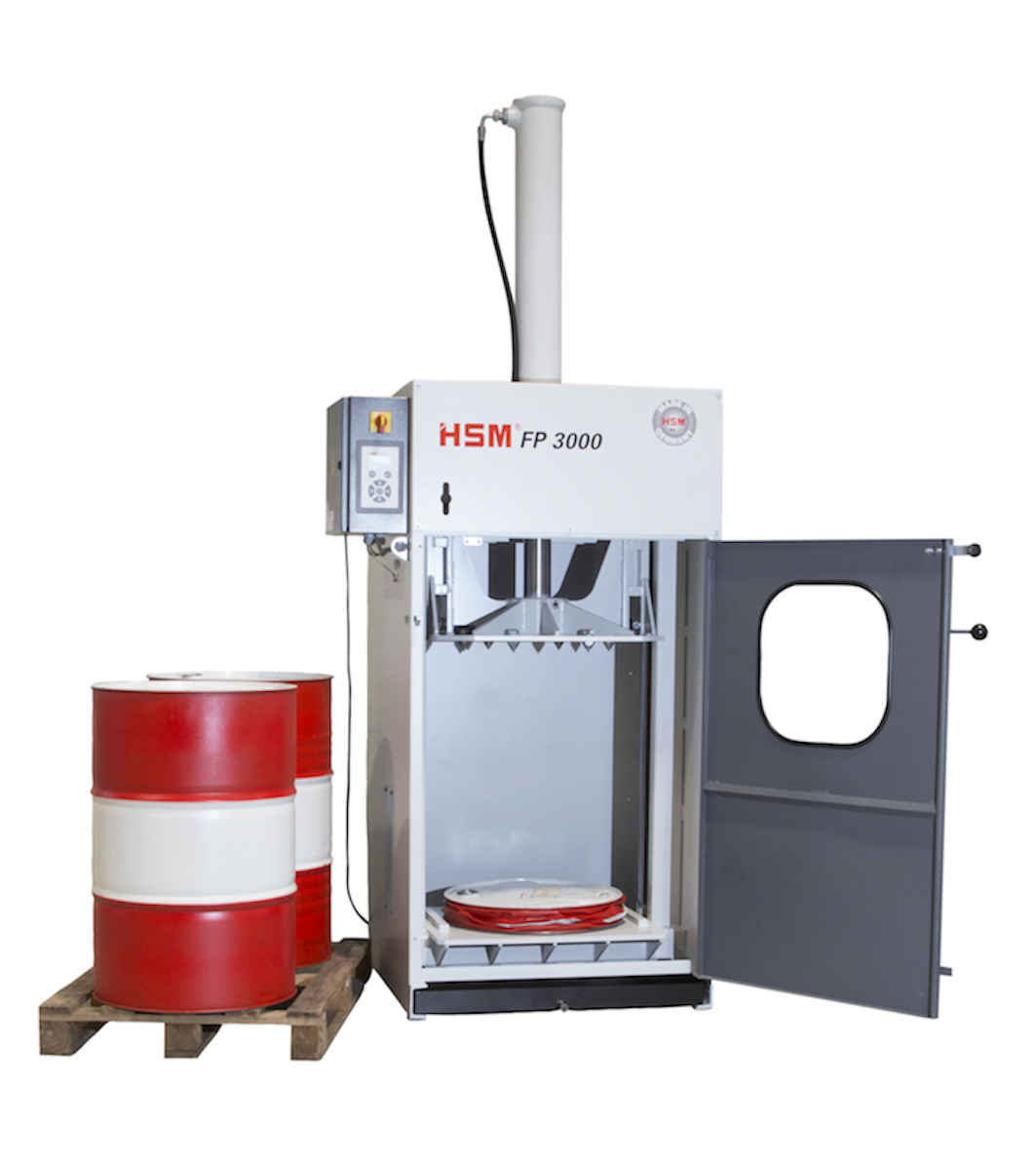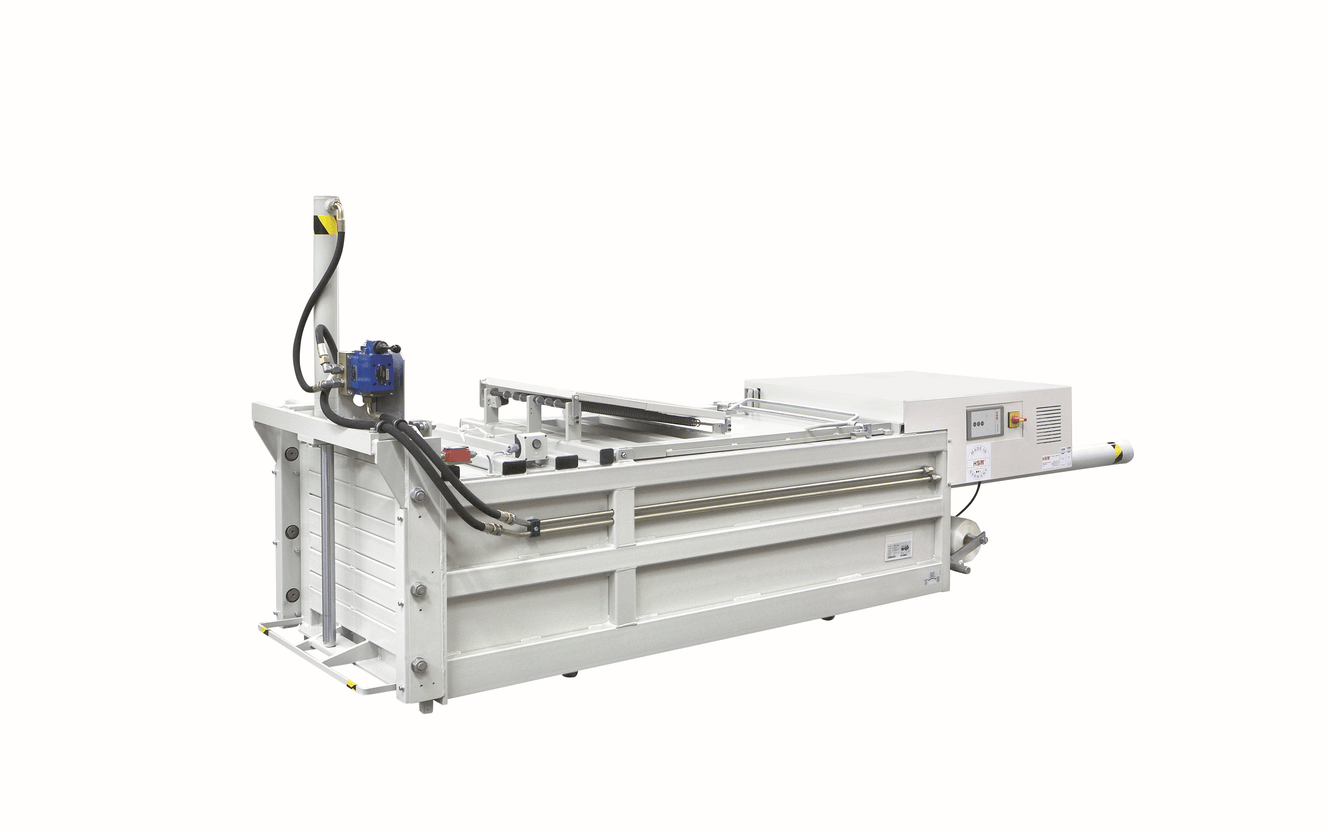 HSM 12 Gigant
This horizontal press HSM 12 Gigant is specially designed for voluminous cardboard packaging and plastic films and several other materials required to be pressed. Loading of materials to be shredded is quite simple and convenient as this unit has a tremendously large loading aperture. The produced compact bales can be effortlessly conveyed. If the baler is needed instantly in another part of the company, no need to worry, because of its 4 castors: the equipment can be utilized any time and anywhere.
Send us an e-mail for more information
or call +31 172 468046
or call (BE) +32 15 45 15 00
HSM V-Press 860
With a pressing power of 548 kN and employing low-noise and energy-saving technology, this vertical HSM V-Press 860 is the most economical and ecological solution for your waste disposal. The press is user-friendly and easily handles cardboard, paper, plastic foil and even bigbags.
HSM has many other models that we would like to introduce to you by mail, because waste does not exist : properly processed, every residual flow brings money !
Do not hesitate to contact us for more info about these models and others in the HSM range.
Send us an e-mail for more information
or call +31 172 468046
or call (BE) +32 15 45 15 00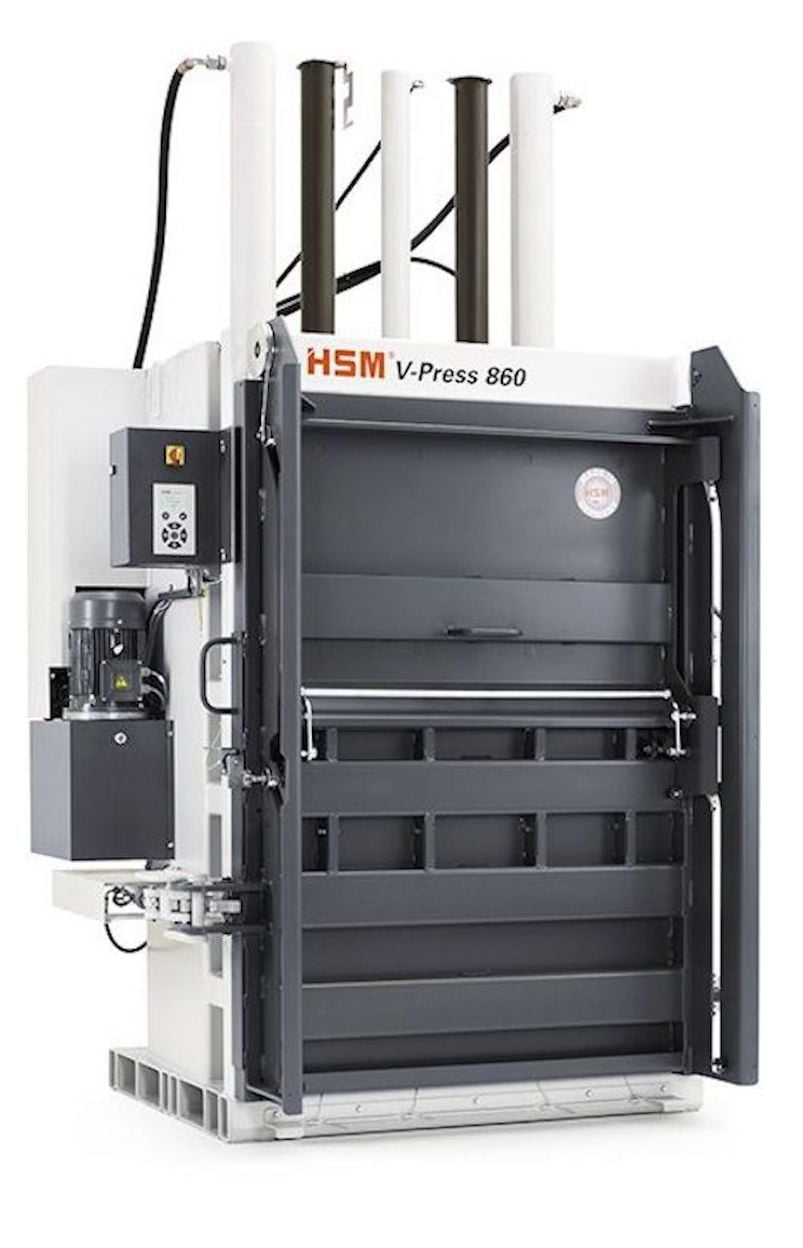 Our other products for Cleaning and recycling