Müller Processing Solutions

Müller Lifting Columns for the pharmaceutical industry
Müller Processing produces lifting columns for safe and ergonomic feeding of powders or granules into tablet presses, capsule filling machines, blister machines and screening machines. These columns are mainly intended for the pharmaceutical industry and are available in several manual or motorized versions.
Slim and stable lifting columns.
Low-noise electric drive motors.
These columns can grab, lift, pivot and turn the containers or barrels.
Suitable grippers are available for every application and every container shape
Müller Blenders for Containers and drums
Müller drum and container blenders have been developed to accurately and safely grip and turn mixing containers of any size.
The recipe management allows the operator to optimally adapt the mixing process to the products he wants to mix. These units offer high mixing performance for a wide range of powders and can be easily integrated into existing processes and buildings. Since the mixing container is not permanently integrated into the installation, it can also serve as a transport container, e.g. with a pallet truck or a trolley. This saves time, costs and resources.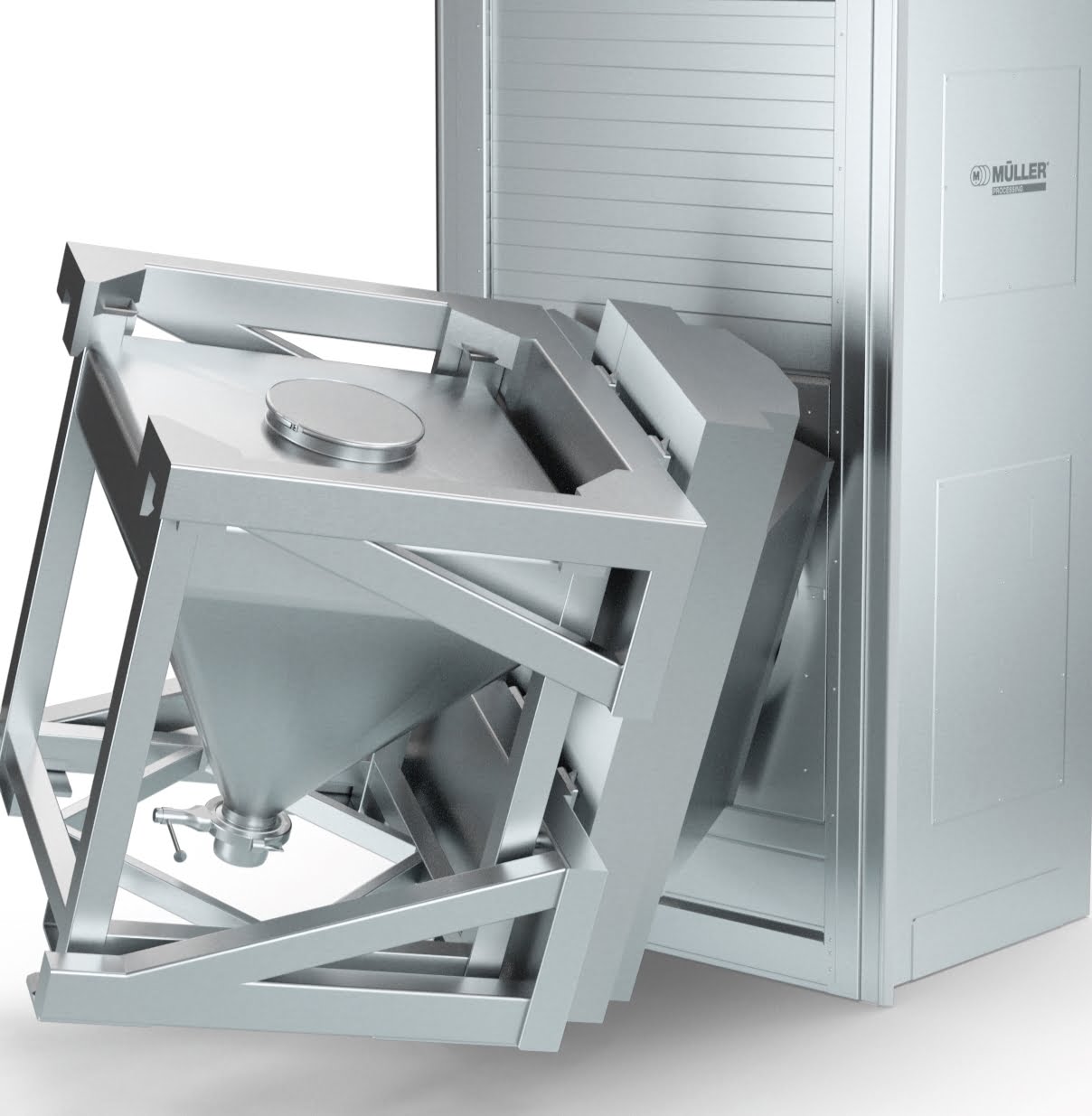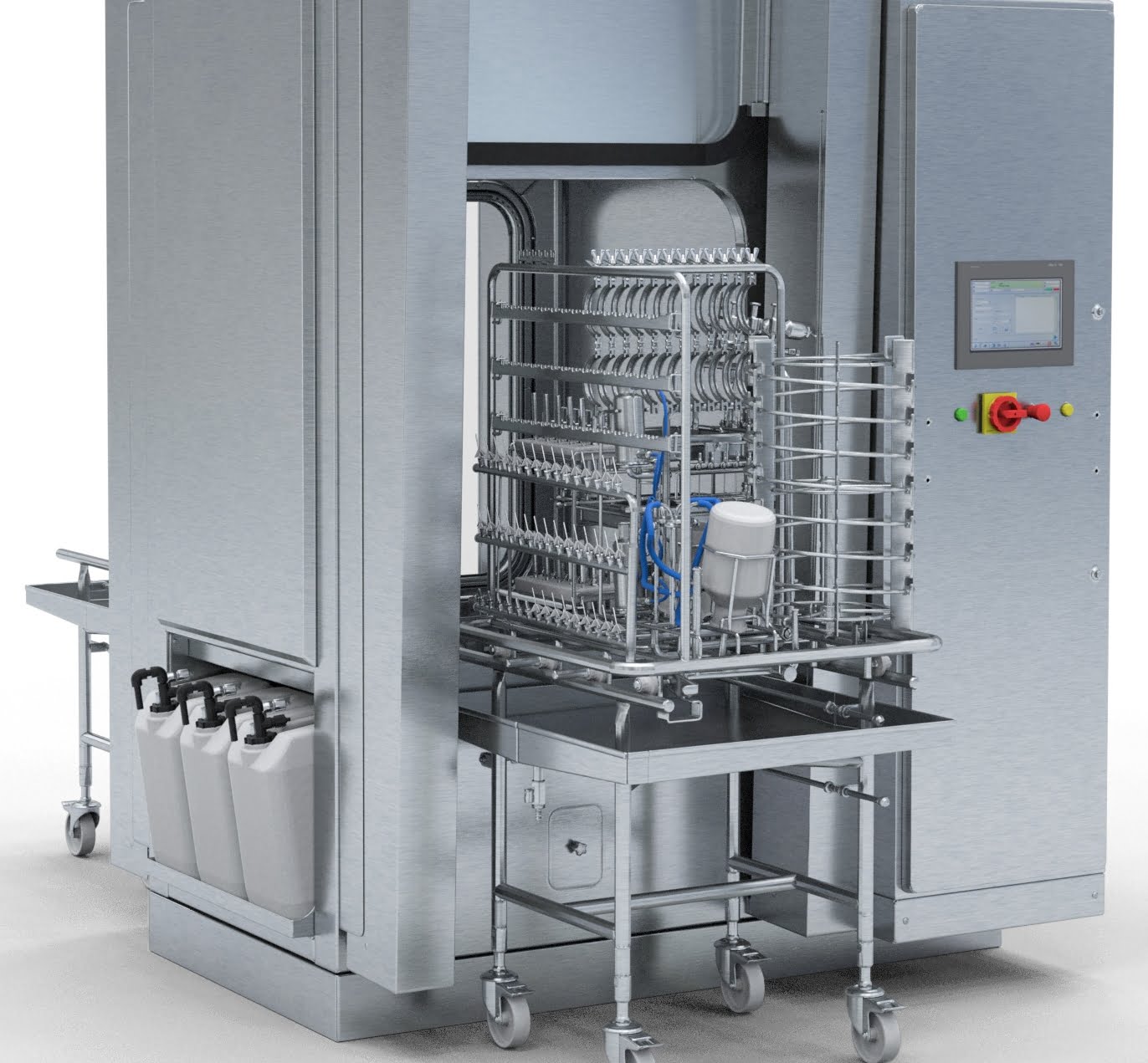 Müller GMP-wasmachines voor de farmaceutische industrie
The Müller GMP washing machines allow flexible cleaning of parts used in pharmaceutical production.
Müller GMP washing machines Clean with recirculation, one off, or with the water-saving pulsation rinsing processes.
They have a low consumption of purified water due to Innovative technologies.
And guarantee a very high level of product safety through a state-of-the-art hygienic design.
The Validation is easy as the cleaning and drying process is reliable and reproducible.
A large number of recipes can be programmed and saved.
These machines are suitable for various types of parts to be cleaned with a wide range of contaminations.
Müller offers cleaning solutions with tailor-made chamber dimensions and individual system layouts.