Parts Washing machines
If you need to clean heavily contaminated parts of your machines in a quick and safe way, then we certainly have a solution for you.
Depending on the size and volume of the parts we can offer you one of the D.W. Renzmann cleaning machines. Either in the HP series (three types of machines from 2.2 to 3.4 meters long), or in the 120 series, where the machines up to 4.4 meters long.
Often, we combine these washing machines with a distillation unit that cleans the contaminated solvents from the washing machine so that they can be reused.
All these machines are explosion proof according to the strictest ATEX regulations
The D.W. Renzmann washing machines are very robust
The automatic washing programs make these washing machines very user-friendly
These machines assure you a maximum recovery of cleaning liquids with a minimum energy consumption and with maximum safety for the operator.
Send us an e-mail for more information
or call +31 172 468046
or call (BE) +32 15 45 15 00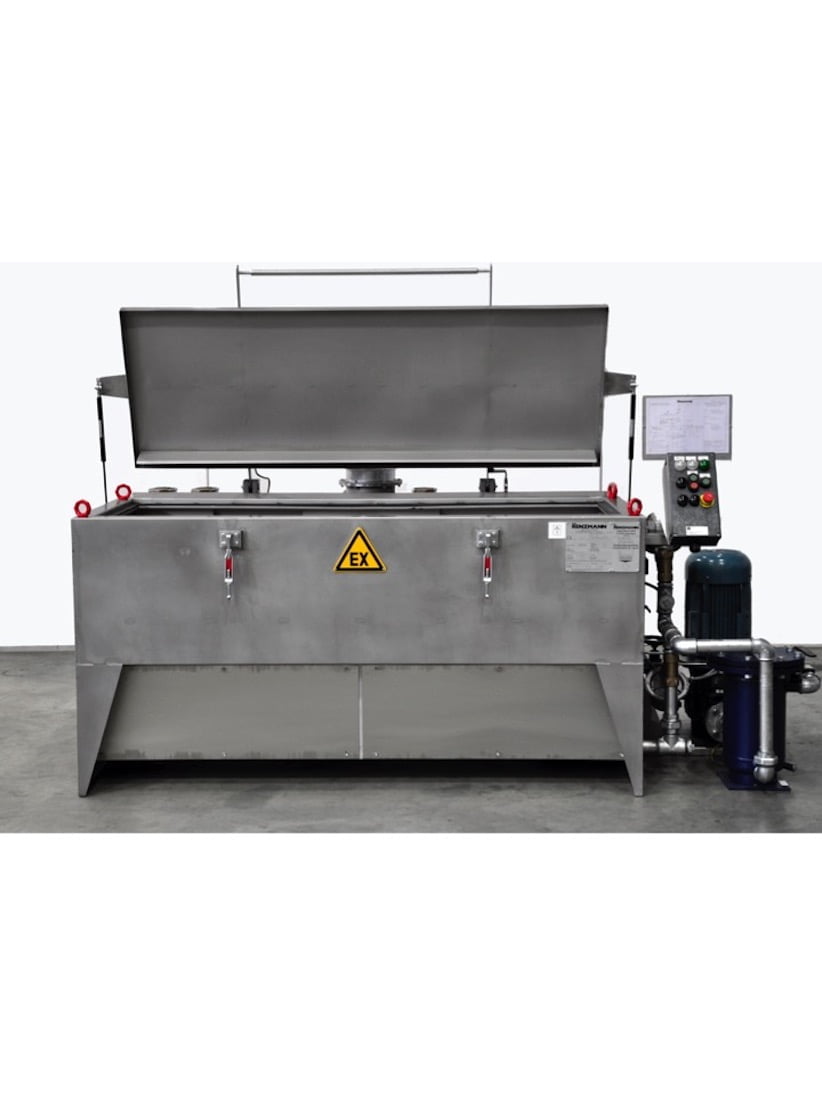 Our other products for Cleaning and recycling