Washing machines for cleaning mixing containers and drums
Washing machines for cleaning production tubs
Eskens is the Benelux agent for the company D.W.Renzmann. This German machine manufacturer is specialized in the production of washing machines for the paint and coating industry. They developed a large number of washing machines for the automated cleaning of mixing containers that are contaminated with chemicals like paint; coatings; sealants; ink.
Often, these washing machines are installed in combination with a distillation unit that recycles the solvents used in the washing machines.
Because every chemical contamination calls for a different cleaning process, we offer our customers the opportunity to do a test with some contaminated mixing vessels in the washing test centre of Renzmann. Together with a specialist of Renzmann we determine the best combination of washing agent and washing machine.
Different types of washing machines
For each type of mixing container Renzmann has an ideal washing solution
The Robus machines are designed for cleaning the inside of production tubs.
The SKM machines clean both the inside and the outside of the production tubs.
The SP machines are suitable for cleaning IBC containers
The SPF machines clean 200 liters of barrels.
Send us an e-mail for more information
or call +31 172 468046
or call (BE) +32 15 45 15 00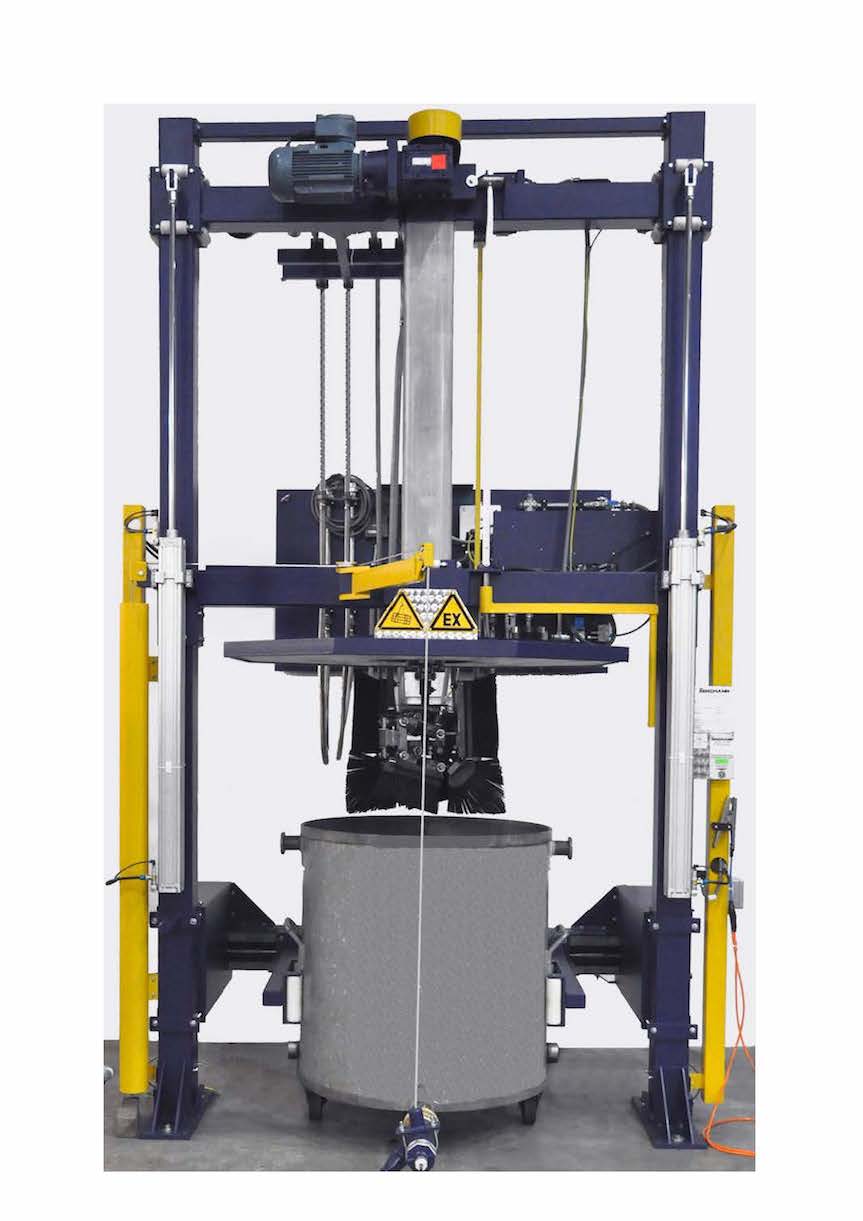 Our other products for Cleaning and recycling