TURBULA Shaker Mixer
The TURBULA shaker-mixer is used for the homogeneous mixing of powdery substances with differing specific weights and particle sizes.  The products are mixed in their own closed container, so the production process is hygienic and dust-free, making the TURBULA easy to clean.
The exceptional efficiency of the TURBULA shaker-mixer comes from the use of rotation, translation, and inversion, according to the Schatz geometric theory. The mixing container is set into three-dimensional movement that exposes the product to always changing, rhythmically pulsing motion.
The results fulfill the highest requirements and are achieved in a minimum of time. The TURBULA shaker mixers are available in 3 versions and with a large number of container sizes.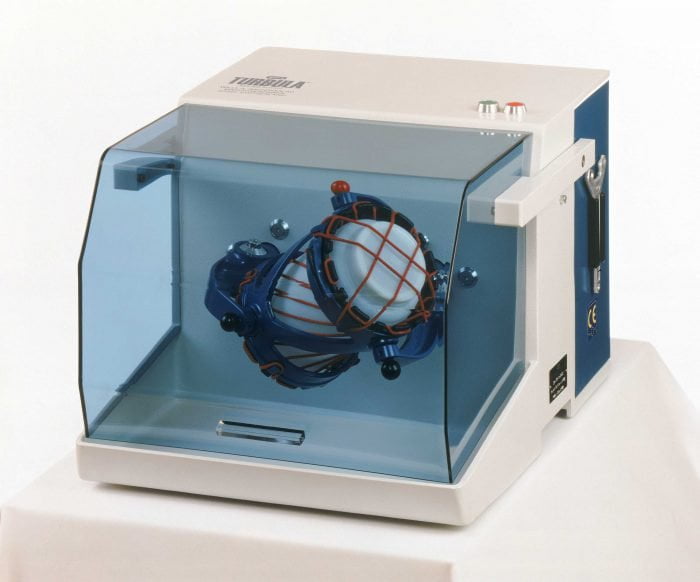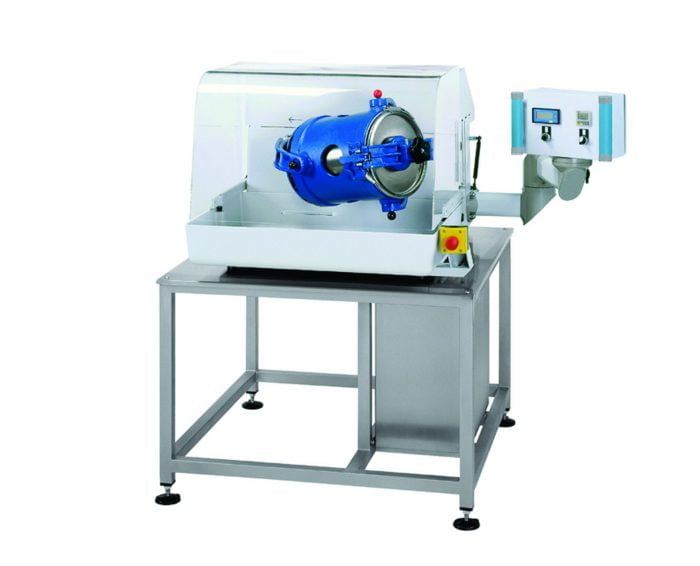 Turbula T2
for containers up to 2 liter
Turbula T10
for containers up to 17 liter
Turbula T50
for containers up to 55 liter
For bins or containers bigger than 50 liters, we also propose you the Dyna-MIX mixers.
For more information about the TURBULA, please contact us: