Lödige continuous mixers
Gebrüder Lödige Maschinenbau GmbH is a German machine manufacturer specialized in the production of mainly horizontal mixers. Lödige's continuous mixers consist of two series: the KM ploughshare mixers, and the CM ring layer mixers. Both types achieve a very homogeneous result with short residence times and are built for very different industrial production processes.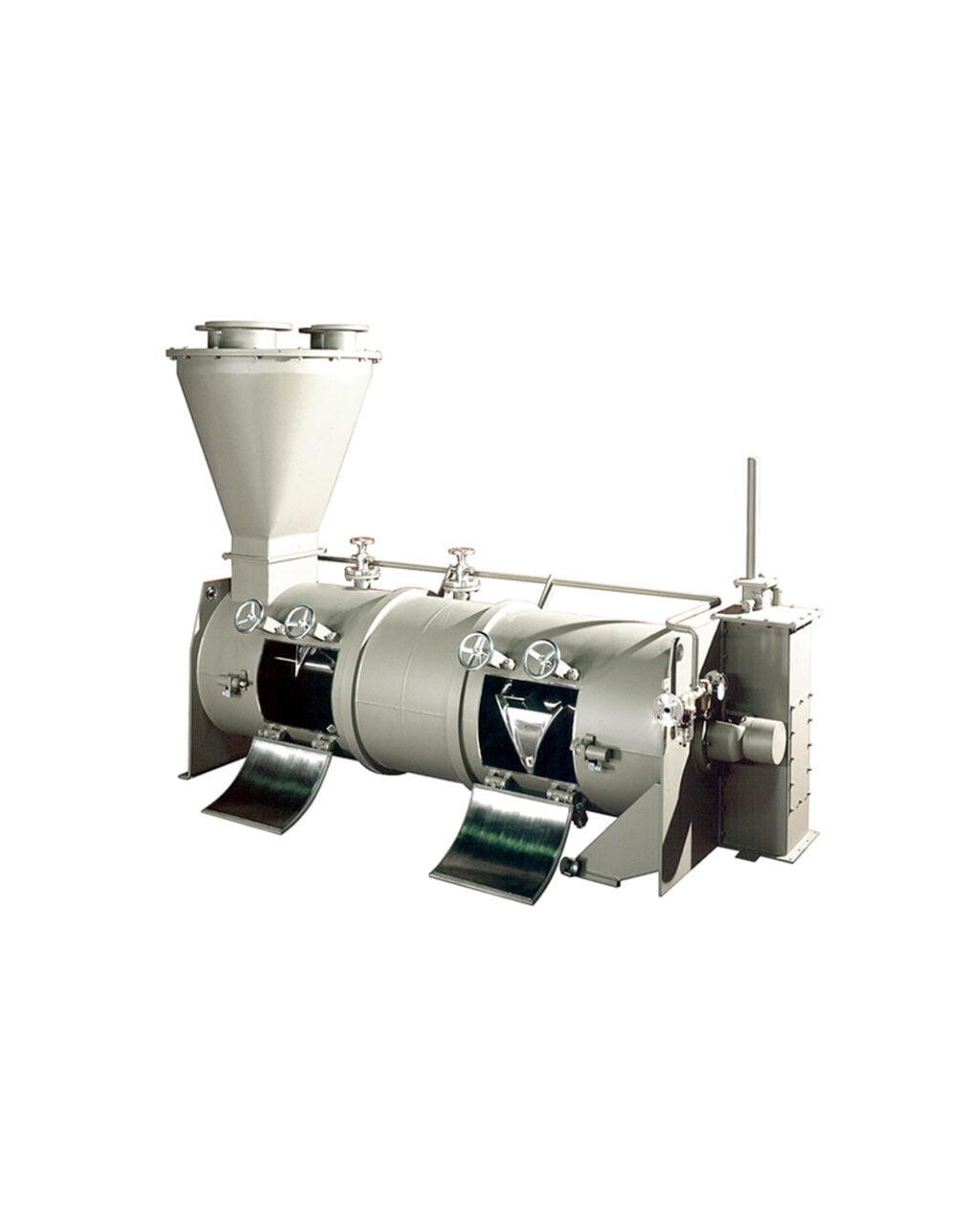 Lödige continuous mixers KM
Lödige continuous mixers KM are plowshare mixers in which the product remains in the mixer just long enough to leave the mixer homogeneously.
These continuous mixers have a compact design.
 They offer various possibilities for adding liquids.
 The KM mixers are also suitable for making granulates
 They have a double jacket if necessary (for cooling or heating).
 these continuous mixers can handle large volumes per hour.
An ATEX version is possible.
Send us an e-mail for more information
or call +31 172 468046
or call (BE) +32 15 45 15 00
Lödige continuous mixer CM
Lödige Corimix mixers CM are high speed ring layer mixers. Due to the high circumferential speed and the centrifugal force, the product is placed in a ring around the mixer wall. Liquid can be inserted into this ring, so that the product is quickly and efficiently moistened, coated or granulated.
These continuous mixers have a compact design.
 The circumferential speed goes up to 2000 rpm.
 the CM continuous mixers are also used in the food industry.
 Special liners ensure that the product does not stick to the mixer wall.
 The residence time in the CM continuous mixers is very short
 ATEX version is possible.
Send us an e-mail for more information
or call +31 172 468046
or call (BE) +32 15 45 15 00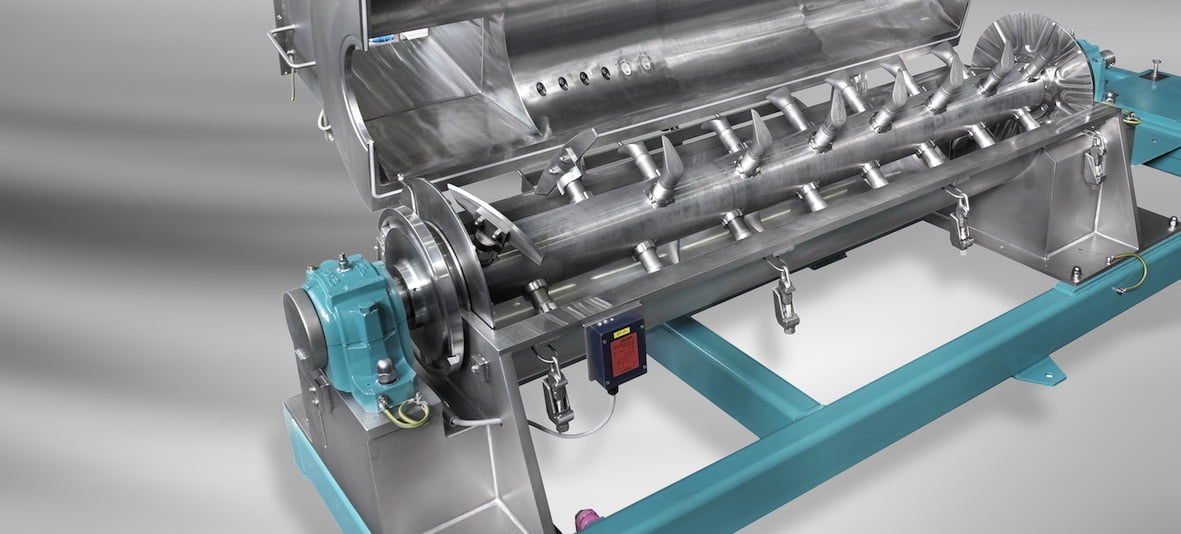 Our other products for Processing bulk goods