Filling machines for liquids
Small Filling Table
A compact filling table with a short roller belt.
The filling head has no nozzles, and is easy to clean.
The scales are built-in.
The control unit constantly adjusts the filling ( = highly accurate filling)
A built-on drip tray prevents spillage.
This basic module can be further expanded into a fully automated filling line.
Send us an e-mail for more information
or call +31 172 468046
or call (BE) +32 15 45 15 00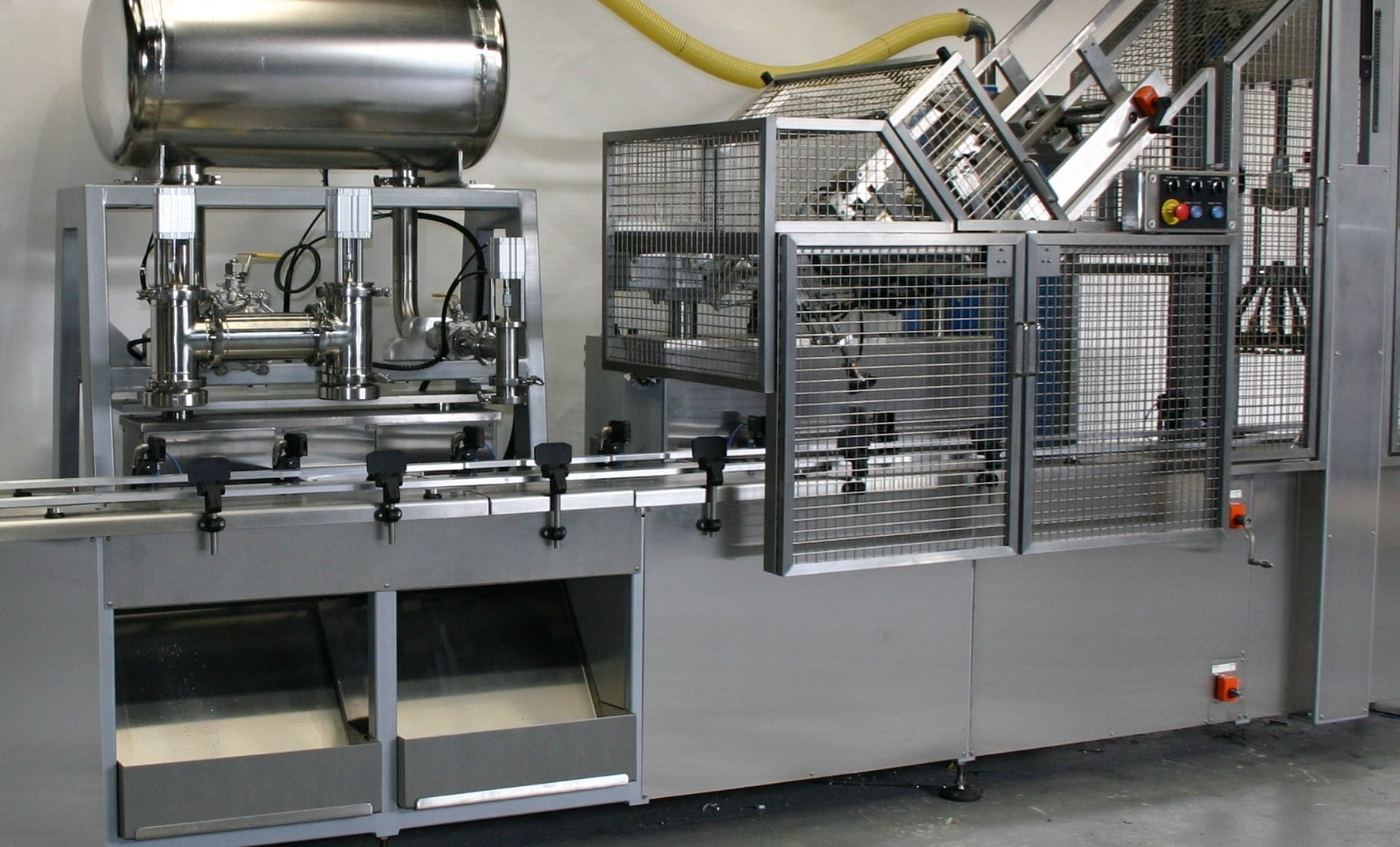 A Complete Filling Line
Mount Packaging produces complete filling lines based on a filling table suitable for pots, bottles, canisters, buckets and drums, which can be expanded with extra modules in order to create a complete filling line:
An infeed table with roller belt
Extra roller belts
A lid placing machine
A lid press
A label printer
A label sticker
Output belts
Send us an e-mail for more information
or call +31 172 468046
or call (BE) +32 15 45 15 00
Our other products for Processing liquids