Colloid mills
With PUC's colloid mills, you can mix, disperse and grind powders in liquids. With an integrated perforated disc, you can also homogenize and mix pasty products with them. PUC deaerators and vacuum deaerators remove air bubbles from high viscosity products such as yogurts, cheeses, greases or lubricants.
PUC Colloid mills
In a colloid mill, the products are pushed through the opening between the rotor and the stator, thereby undergoing different forces such as friction, pressure and shearing force (whether or not combined).
Type O Horizontal colloid mills for batch processes
Type E colloid mills that can be used horizontally or vertically in both batch and continuous processes (to 43,000 litres/hour)
Type EL colloid mills for horizontal in-line processes in which up to 60,000 litres can be processed per hour.
Send us an e-mail for more information
or call +31 172 468046
or call (BE) +32 15 45 15 00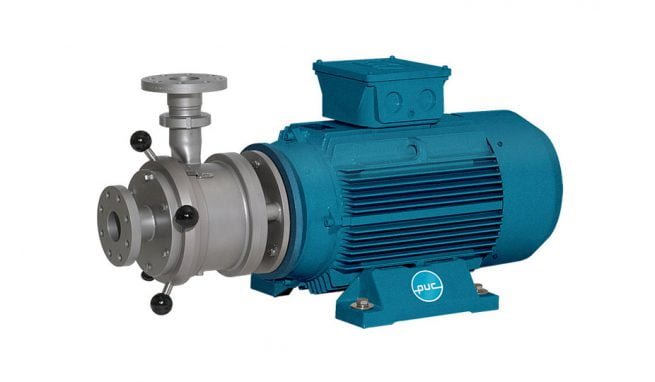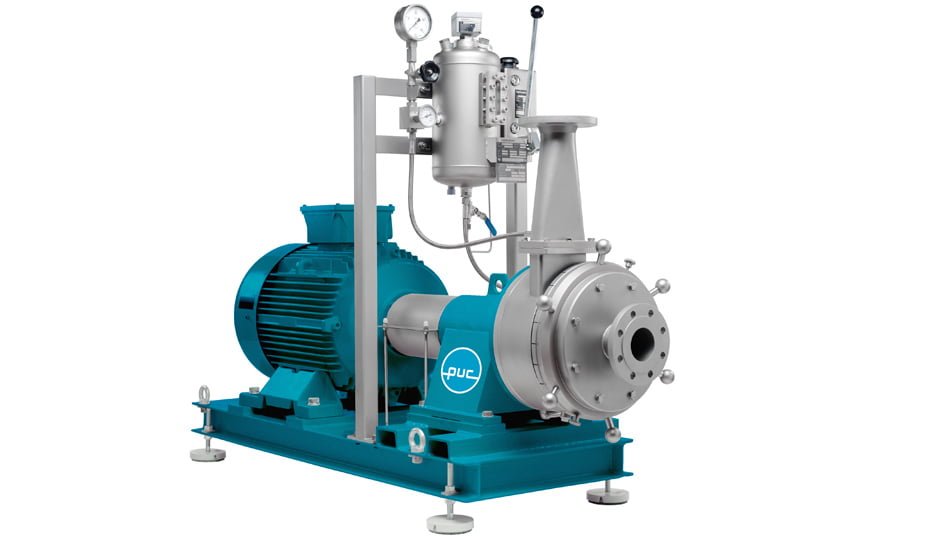 PUC Vibroreactors and Perforated Disc Mill
Vibroreactors are colloid mills in which the rotor stator system has a double configuration containing a set of knives.
The principle of the PUC perforated disc mill is based on a knife bar rotating close to the perforated disc. The product is comminuted by cutting and impact forces between the knife and the perforated disc, forced through the holes in the perforated disc and then discharged by a driver wheel or impeller.
The perforated discs are designed for easy replacement; discs with different hole diameters are used depending on the product and application.
These mills are frequently used to mash food products or cosmetic products, but are also used in the chemicals sector. They exist in both horizontal and vertical versions and can be used both in-line and for batch processes.
Send us an e-mail for more information
or call +31 172 468046
or call (BE) +32 15 45 15 00
PUC Deaerators and vacuum deaerators
PUC deaerators are used in the food industry to increase the shelf-life of products, or in the chemicals industry (production of fats) to prevent air bubbles in the product caused by inaccuracies during packaging.
Send us an e-mail for more information
or call +31 172 468046
or call (BE) +32 15 45 15 00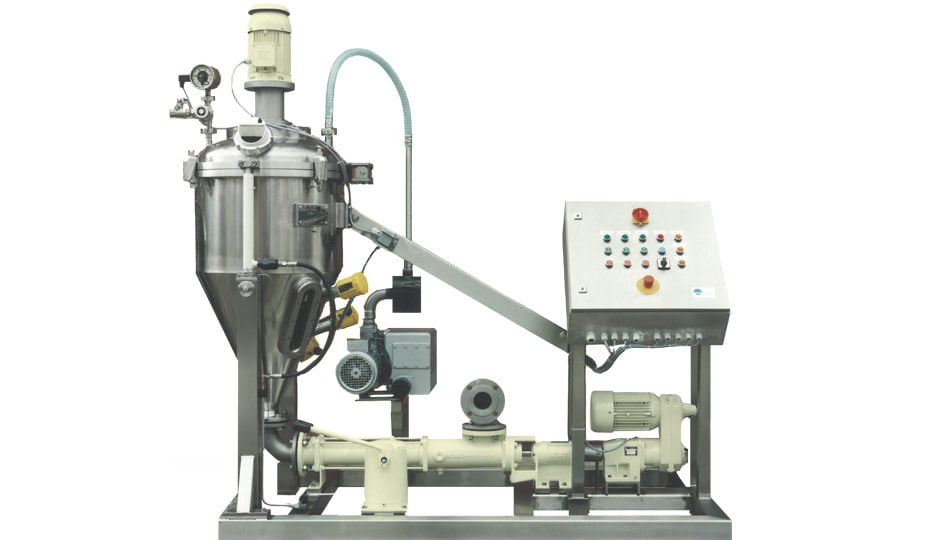 Our other products for Processing liquids