DYNO-MILL Agitator Bead Mills for the Pharmaceutical industry
Controlled deagglomeration, dispersion and true grinding of solid particles in a liquid medium are the principal objectives of wet-milling technology. WAB has significantly improved the performance of wet-milling technology with the development of new machines and techniques. Particle sizes below 100 nanometres can be achieved, and new industries have learned to appreciate the performance of the DYNO®-MILL grinders.
One of them is the pharmaceutical industry, more precisely to achieve enhanced bioavailability and for sterile productions:
ENHANCED BIOAVAILABILITY
Many modern active pharmaceutical ingredients have poor solubility properties. Bioavailability can therefore become a challenge in product development. This is where the DYNO®-MILL PHARMA wet-milling technology helps: By reducing the particle sizes during wet grinding, the available active ingredient surfaces increase over-proportionately strongly and improve the bioavailability of the active ingredient. Pharmaceutical compounds with a crystalline structure are particularly suitable for mechanical wet milling.
STERILE PRODUCTION
Selected active ingredients are produced under sterile conditions using wet-milling technology. The introduction of a sterile production line is always a challenge and requires close cooperation between the customer and the machine manufacturer. At the start of a project we take the necessary time to clarify all technical requirements and to create a complete requirements specification.
The DYNO®-MILL PHARMA series offers machines which were specially developed for sterile production. The most important features are:
• Cleaning-In-Place (CIP)
• Sterilization-In-Place (SIP)
• Semi-automatic or fully automatic control of the CIP/SIP process
• WAB SCADA system (compliant with 21 CFR Part 11) for control, data acquisition and data processing available as an option
• Machine production in compliance with current Good Manufacturing Practice (cGMP)
• Material certificates in compliance with FDA requirements
The WAB-Group utilizes its decades of experience in wet-milling technology in the pharmaceutical industry to develop optimum solutions in close partnership with the customers.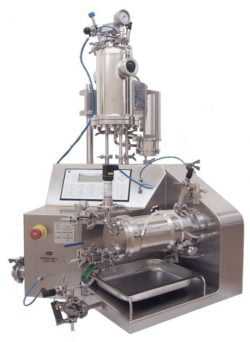 Tags:
api
,
bio availability
,
pharmaceuticals
,
vaccin
,
wet grinding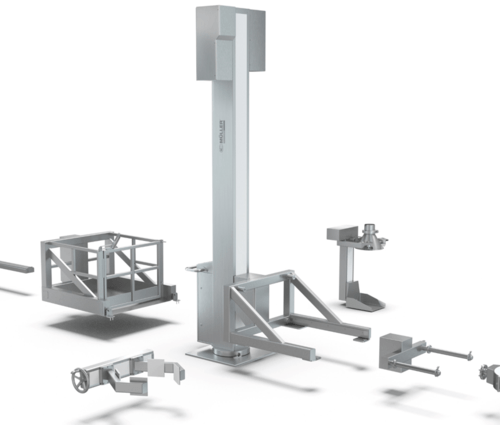 27 January 2021
Müller AG Processing : A new company with a lot of experience
The Müller Group merges the plant construction activities of the Müller GmbH, Müller AG Cleaning Solutions and Müller AG Intralogistics companies into the new Müller AG Processing with head office in Münchenstein (Switzerland).