EUROPEAN COATINGS SHOW in Nürnberg from the 28th to 30th of march 2023
Eskens Process Solutions & Eskens Tinting Solutions will again be present at the  ECS !
The ECS is undoubtedly the largest event in the paints and inks sector, with all the manufacturers active in this sector presenting their new products and services in the many halls of the Nuremberg Congress Centre. Furthermore you can find out about the latest trends in this dynamic and huge market at the interesting information sessions.
Above all, the European Coatings Show presents itself as "A Central Meeting Place". And of course, the Eskens Group cannot miss this. From Tuesday 28 to Thursday 30 March, the sales managers of Eskens Process Solutions and Eskens Tinting Solutions will be present at the stands of their main partners: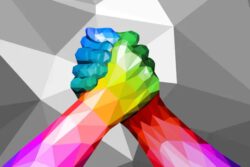 WAB, Willy A. Bachofen AG:  Hal 4- 347
Wilhelm Niemann & Co GmbH: Hal 4A – 309
W.Renzmann Apparatebau GmbH: Hal 4A- 218
Corob S.p.A. : Hal 4-342
Collomix GmbH: Hal 4-613
Fast & Fluid Management B.V.: Hal 4-314
Tosoh Europe BV: Hal 3C-528
Jyoti Ceramics GmbH: Hal 5-417
Will you also be there? Would you like to make an appointment at the booth of one of out partner?
Then please send an e-mail at info@eskens.com and we will be glad to reply.