High-shear granulator for compressing powdered foods
Lödige Process Technology has developed a granulator especially for compressing bulk goods such as tea or cocoa. The basis is the MGT mixing granulator, a vertical system for mixing and granulating powders and granulates.
A specially developed compaction tool rotates in the cylindrical mixing container at a small distance from the container wall and bottom in order to achieve the required bulk density and a homogeneous mixing quality. In addition, the processing container is equipped with a cooling device so that the full aroma of the material is retained. The flavoring according to the recipe parameters takes place directly in the processing tank of the mixing granulator and can be carried out both manually and automatically.
The machine only needs three minutes to mix and compact a batch of coffee powder, for example. And product changes can also be implemented quickly: the system is designed for quick manual dry cleaning. Experience has shown that this takes about 15 minutes. The system is designed in such a way that it can be seamlessly integrated into the production line. Because Lödige can also supply complete systems, from mixing containers to container handling, screw conveyors, weighing systems and secondary containers to their own control system.
Lödige has been developing and selling various high-shear granulators for well-known manufacturers of bulk materials to be compacted in the food sector since 2008.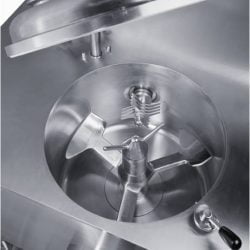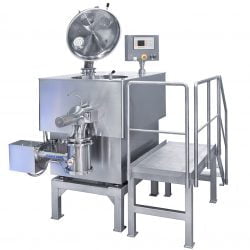 Tags:
# compacting coffee #granulate