NEW RHEFLEX VIBRATORS WITH INTELLIGENT GENIUS DRIVE PLUS DRIVES
Rhewum's new RHEflex vibratory sieve is a linear sieving machine that works with two counter-rotating unbalance motors at the bottom of the machine housing. As a result, the entire sieving unit undergoes a linear vibration, which leads to a very efficient sieving process.
The RHEflex screening machines exist as single deck or multi-deck machines. They are often used as a safety sieve, and then one sieve cloth is sufficient. For the classification of bulk goods with a medium to large grain structure (from 2 to 10 mm), this screening machine can be equipped with a maximum of 3 screen cloths, and thus create 4 fractions from the basic product.
The RHEflex machines are very robust and versatile screening machines that offer an uncomplicated solution for very different screening tasks. They can handle a volume of 10 tons per hour in certain situations, and the relatively simple design and easy accessibility make these screening machines easy to maintain and clean.
The Rhewum RHEflex machines are built to customer specifications and, depending on the application, this machine can work with a wide variety of sieving surfaces: In addition to the most commonly used mesh in various qualities, these machines also work with perforated plates, welded mesh, and polyurethane screen panels.
Rhewum itself produces a very high quality of polyurethane panels under the POLYMESH brand, whereby the opening is laser-cut from the panels  to the size of the product to be sieved.
Rhewum also produces the new Genius Drive Plus motors for the RHEflex machines. Rhewum has optimized hese new unbalanced motors for better heat resistance and provided them with a micro processor that continuously registers and stores all vibrations. You can request this information at any time via:
A smartphone app that displays all current and stored data within a radius of 15 meters around the machine, and that will send you a warning via an internet connection when the engine shows unusual parameters (vibration, heat, …)
A connector located near the screening machine that can monitor up to 6 motors (of different machines) via a wireless connection
The my.geniusdrive.de portal on the Rhewum website
The new RHEflex screening machines are cost-efficient, versatile and smart machines that deliver optimal results for decades.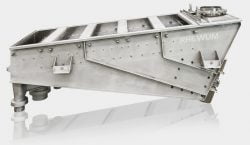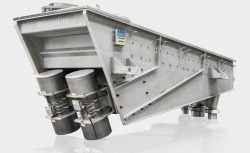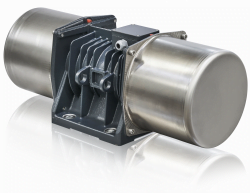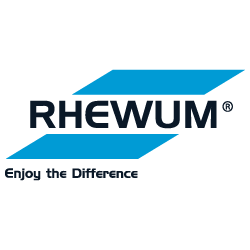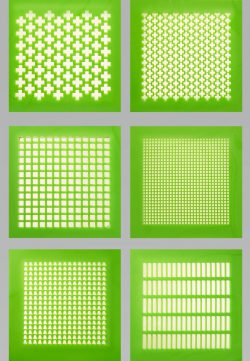 Tags:
motors
,
polyurethane panels
,
sieving
,
sreening machines